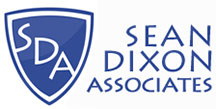 Following a decade of working within the security industry for a variety of different organisations and individuals, Sean runs a high end security service dedicated to providing discreet, professional services to clients.
Sean has an elite team of private protection specialists (both men and women all with military / police backgrounds) whose training and methods of operation have been shaped by years of hands-on experience both nationally and internationally, including some of the most high-risk regions of the world. They act with the highest level of discretion and integrity to support the interests of their clients and to maintain the safety and security of your environment, without compromising your privacy.
Sean offers a full range of Close Protection services:
Executive and VIP protection including travel

Protection of heads of state, foreign dignitaries, sport / entertainment personalities

Protection of associated family, children and close friends

Residential Security Team – home, hotel and office security

Risk / threat analysis and assessment

Specialist support to female executives

Media security

Integrate your existing security team with our local knowledge for additional on the ground support
His list of clients includes (the very nature of the business prevents us from naming our clients), but generally they do include:
Commercial organisations

High net worth individuals and their families

High profile figures

Senior foreign ministers

Media organisations and their investigative journalists and film crews
Full SIA Licence
All his Operatives hold a full SIA Licence and are individually selected to meet specific task requirements, with national and international expertise in handling different cultures and potential hostile environments.
www.seandixonassociates.com for more details