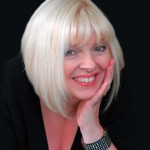 Pauline Stewart, CEO

One of the UK's strongest and most vocal advocates for the advancement of women. Pauline's primary goal has been to help women develop to their full potential, and to become confident and competent leaders.
Pauline is the author and facilitator of the highly acclaimed "Walking With Wolves"®, and "Women in Leadership, In a Different Voice"® both of which have received widespread praise from delegates. Inspirati will focus on visionary leadership, stimulating new thinking that creates energy and vision to do things differently.
E: ps@inspirati.org.uk
Jenny Tomsett, PA and Chief Supporter to Pauline Stewart

Leadership and Development has had a huge influence in Jenny's career to date, which began when she joined the Girl Guide Association as an Assistant Leader at the age of 18.  An organisation known to enable and empower girls and young women as leaders both professionally and voluntarily in local communities, nationally and internationally for over 100 years.  Being part of the Girl Guide movement, Jenny completed 28 years in guiding ending her career as District Commissioner.  Jenny was instrumental in the support of girls and young women to stand up and speak out on issues affecting them, to become a leader within one's self and to make positive choices.
Having worked in the field of sustainable and ethical produce globally, Jenny's business knowledge and social interaction is a welcome support for not only the Inspirati team but all our clients and delegates.
E: jt@inspirati.org.uk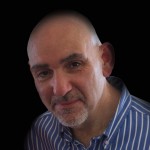 Ivor Twydell, Leadership Navigator

Ivor is Inspirati's executive leadership coach, consultant and facilitator and works with leaders, teams and organisations in the private, public and not-for-profit sectors to help them become more effective and achieve greater success.  Ivor alongside Pauline specialises in creating a collaborative partnership with clients in order to help them find and develop their authentic inner voice and use all their gifts and talents to the full.
With over 20 years in senior and executive leadership roles in the police service, most recently as Assistant Chief Constable with Gloucestershire Police, Ivor has extensive experience in leading and facilitating large-scale organisational change in challenging operating environments.